Our employees and customers recognize us as a firm with a commitment to supporting diversity in our workforce, a reputable history of success in supporting federal government customers, competitive pay, leadership with vision and integrity, an entrepreneurial spirit, and a company that rewards outstanding teamwork in support of its clients.
Our technologists and security experts are the foundation of our company. corporate philosophy is to grow our employees professionally and financially.is dedicated to providing opportunity and resources to our team members, furthering their technical and professional careers. If you'd like to explore the cyber security field and contribute your skills from a new perspective, work with extraordinary people, and do something revolutionary while being part of a team that continues to help our customers become more secure so they can succeed, you will be a great fit.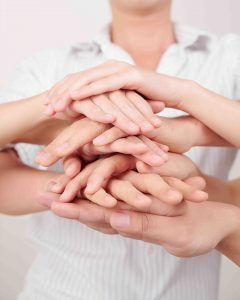 We have something available for you
If you are a Security Auditor, Information Assurance Analyst, Security SME skilled in NIST, FISMA, FISCAM, DIACAP, RMF; hold a CISSP or CISA Certification; hold a four (4) year degree in a relevant field from an accredited institution and have a Federal Government DoD Security Clearance, we may have something available for you.
Interested in becoming part of our team?
If your work experience matches any of our open roles and you are interested in joining our team, please e-mail your current CV in (MS Word) including the Title of the position(s) you're applying for and salary requirements to cyber@omsai.com