Who We Are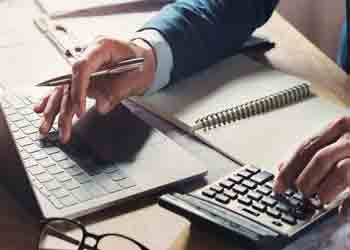 Is a privately owned Certified Small Minority Information Technology (IT) Security Services firm with offices in Maryland, Virginia and Pennsylvania.
Omsai Com LLC is a leading information technology services provider in Northern Virginia having international presence offering a wide array of solutions from business strategy analysis to implementation and execution of information technology as well as manages mental aspects of a business entity.
Our information technology, business and financial training division is striving to help businesses grow and get maximum return of their investments in the form of optimum utilization of resources.
Compliance
offers its clients relevant and comparable past performance experience.
FIPS, DIACAP-8500.1/.2
FISCAM, PRIMA
NIACAP, HSPD
OMB, ISO
HIPAA, NIST-FISMA SP800-xx
SOX
A-123, A-130, PRISMA
Certifications
staff retains an impressive list of industry certifications. 
C|CISO, ISSMP, CRISC
MBCI, IAM, ISSE
IEM, MCSE, CNA
CCSA, CCSE, CSS, SCE
CHA, CHP, CNDA, CIPP/G
CBCP, CIW-SA, CAP
NSA 4011, PMP, FITSP
CISSP, CISA, CISM, CEH
Contract Vehicles
By having the following multiple government contract vehicles, we are able to provide our services and expertise to agencies in the federal civilian, defense and intelligence, and homeland security sectors.
GSA Schedule-70 (In Progress)
More than 10 years of successful past performances
As an experienced and dedicated cybersecurity services firm, is an industry leader in providing risk management, governance, operations, and compliance services to the government and commercial sectors.
is fully-equipped to meet the depth and breadth of federal agency requirements needed to effectively run cybersecurity programs, including a broad range of technical capabilities; experienced, certified & cleared cybersecurity professionals; and more than 10 years of successful past performance in meeting and exceeding today's changing cyber security requirements.
SAP practice merges omsai.com consultants with deep expertise in the technical as well as the functional aspects of SAP (ECC, BI, SRM, CRM, PLM, EWM, ISPS, etc.) to build tomorrow's enterprise. As such;decided to create a Center of Excellence (CoE) to provide leadership, best practices, research, support and training for a focus area to our clients.
subject matter experts have a combined 100+ years of SAP experience and have knowledge with the processes of manufacturing, supply chain, finance, purchasing and plant maintenance in the Federal, State & Local Government as well as the Commercial and private sector.